What is WordPress theme? It is a very basic question when you are new to WordPress. In this post, I'll be discussing What it is, the types of themes, Where to find the best WordPress themes, and how to pick one for your needs.
What is WordPress theme?
Themes are pre-built designs that can be used to create a new website or customize an existing one.
A WordPress theme is simply the design of your site and determines what content appears where. Themes are created by various designers around the world and they typically come with many options for customization as well. What's great about this is you have full control over how your site will look!
What you see on this website, for example, are WordPress themes.
Themes help give your site its personality and style through things like colors, fonts, layouts, navigation bar, header, footer, blog post, or images (although these can be customized post-installation).
The developer builds a theme with a few files and complex processes. It comprises many files like HTML, CSS, JavaScript & PHP and makes a Style package with proper functionality. That package we called a theme.
You needn't worry about the critical process to build a theme. There are plenty amount themes around the internet. You have to pick the right one to use it!
Various Types of WordPress Theme?
Here I focus on the main types of themes; Blog niche, multipurpose & WooCommerce(eCommerce) theme.
Blog
Blog themes are specially designed for blogging. Generally who are interested in core blogging, news reports, Magazin, podcasts then blog themes are the better option. Hueman (Free), Newspaper, Vmag, Jnews, Bimber, Sahifa are popular examples.
Niche
Niche themes are usually more "specific" than a general-purpose template. Niche templates often cater specifically to one type of industry or business like photography bloggers who may use a different design layout with image galleries. Same as Fitness Site, Corporate Site, Dental Website, etc. What's great about niche themes is they're very specific, there will be less need to edit code in order to get what you want from them!
For Example :
Core – For Photography
Gym Edge – For Fitness
Curly – Theme for Hair Salon
Dental Care – For Dentist & Medical Website
etc.
Multipurpose
Multipurpose themes come with bundles of various niche templates. They are combined almost all needs. Such as Static, template, eCommerce & blog. Some great themes have a huge amount of various niches templates, such as Medical, Business, Education, Fitness, Travel, etc in a single theme. You have to select which one you prefer during template installation. Astra, OceanWP (Free), Divi, Avada themes are few great examples.
WooCommerce
WooCommerce themes are mainly focused on E-Commerce businesses and shop owners who want to sell their items online. It means everything that you need to design your store is included in this type of theme. What's great about WooCommerce themes is that they come with the option for you to use the Woocommerce template. So will be easier than ever before to design your store!
Flatsome, WoodMart, Electro, Besa, etc. are examples of WordPress wooCommerce theme (eCommerce)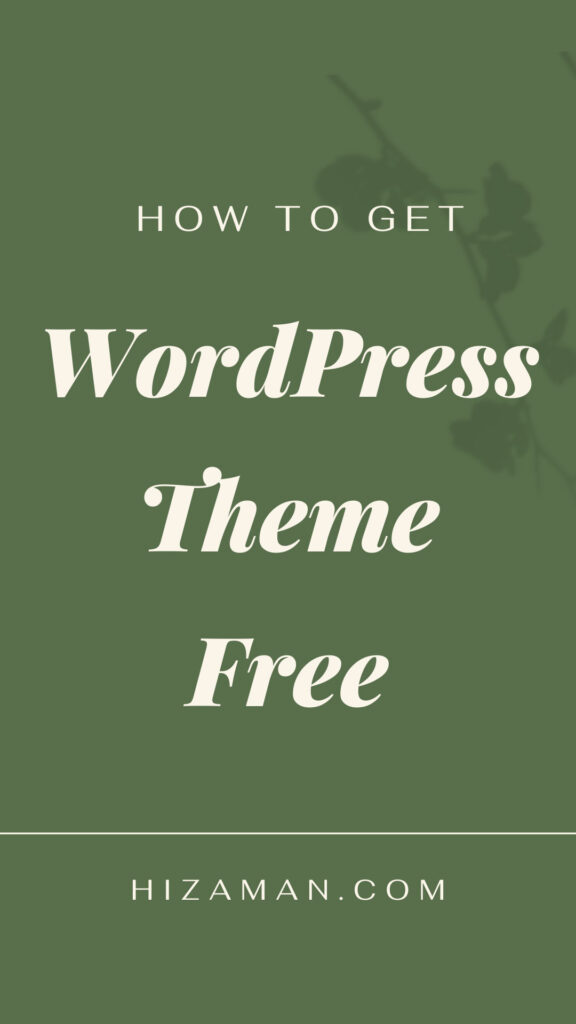 How to Find a WordPress Theme?
Being the popularity of WordPress there are thousands of WordPress themes around the internet. Most of them are from the WordPress.org directory which is free to use! WP directory's themes are checked security by WordPress officials.
And for premium sources, there are few trusted markets where you can purchase premium themes. Which is also secure checked by customer feedback. ThemeForest, Creative Market, aTheme, Elegant Theme, Astra are good sources to purchase a premium theme.
Free Vs Premium Theme
It depends on your needs. What type of website you're building and what are its features? What kind of functionality do you require in a theme? And whether or not the free WordPress templates offer that for you)
Normally Free theme has limited features. Almost all theme from WP directory has a pro version. It is a kind of marketing. They offer you the free version and if you like that then have the option to upgrade.
If you need advanced features like Custom Header Footer, Custom Post layout, Social Share, custom post format, Option Form, etc or even eCommerce then go for Pro version or Purchase the premium theme form market.
Note: Don't use Premium themes from free sources which are cracked. Or download any theme from an inauthentic source. There huge possibility to have a malicious virus.
How to Install WP Theme?
Very easy steps to Install a WP theme. There are two to install Themes; Install from Directory, Upload Theme files from other sources.
To install from Directory Simply follow steps:
Wp Admin Dashboard>Appearance>Theme
Click on Add new. You can see there are few themes are there. You can search for Specific theme names or Keywords relevant to your niche. Or also can also try filters to find perfect on.
When you find the desired theme. Hover on the Theme Thumbnail and click on Install.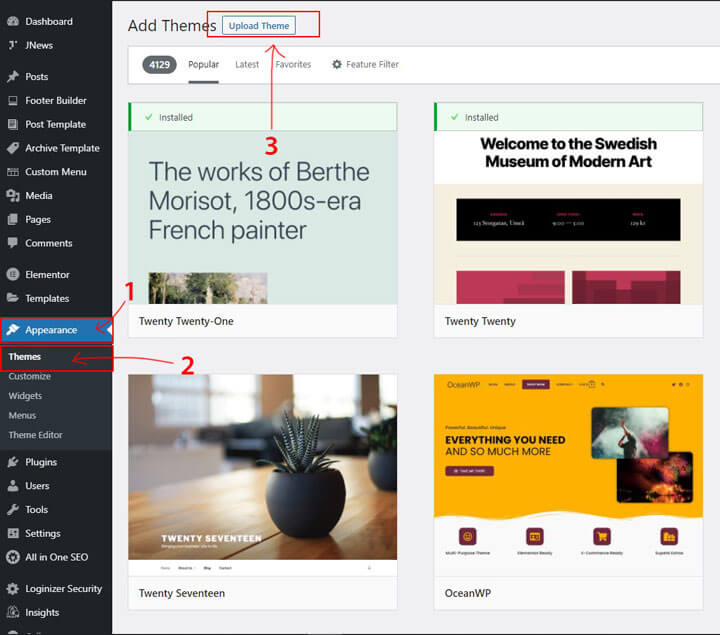 The second option is to upload the theme file in .zip format. If you download the theme by visiting WordPress.org Directory or Purchase from a 3rd party. Then upload the .zip file via;
Dashboard>Appearance>Theme>Add new and Click on the Upload button. After choosing the file from your Computer directory Click on install.
After installation is complete, you will find the button activate. Active it! and see the magic on the home page! The content is the same but the styling has changed!
Now you are done!
Go to Appearance> Customize as you want.
Conclusion of What is WordPress theme
---
Hope this article helps you much with the basic knowledge of WordPress Theme. The theme should be recommended according to your niches, purpose to use, and requirements. So the themes are used as examples are not recommended for you. Just an example to explain my article.
Themes free or premium whatever you using most of the time can't full fill your needs. Always few less. You have to customize it as your own. Sometimes have to upgrade or sometimes have to use plugins for extra features. The customizing theme is critical, takes time for the new user. Or for professional purposes better option to hire a web developer who has experienced to full fill your requirements.
Need Any Technical Support? Contact me