Freelance Web developer & Shopify Expert
About Zaman
About Zaman, a professional Web Developer & Shopify Expert. WordPress, Elementor, Divi theme, WooCommerce & also Adobe XD & Figma Expert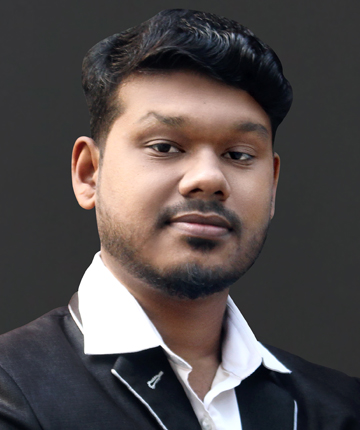 Hey Know About Zaman , a professional Web Developer & UI/UX designer. My journey started in 2013 when I was a college student in the honors department of Physics.
Since the moment I began, I have been passionate about this work. I was surprised when I entered Facebook! Everybody who enters Facebook for the first time might think about how to use it. But I thought about how to make it!
Ever since I was a child, I have always wanted to become a painter. I got inspired by my older brother. I taught myself how to paint and practiced on my own. I was good at it. There was a point in time where I had never even touched a brush or that silly expensive colored water paint! I remember saving all my coins as a kid just to purchase colored pencils. But for some reason, I kept getting punished by my family for drawing! They always pressured me to study study study and go to school. Although I was good at school and got a great education, I suddenly stopped one day and decided for myself. I stopped painting in high school and promised myself on that day, that one day in my life I would earn enough money on my own to purchase all the expensive materials I want for painting.
Fast forward to 2013, when I left my home village and went to the city to start my new mission. It all started with asking the question: "How to make a website?" I started learning and focused all my efforts on learning. You may laugh while reading this and ask 'Why make it complicated?' 'It's so easy, just search google or watch Youtube videos. But you have to understand that at that time I had no one in my life to help guide me. Because our technology was not so advanced here in Bangladesh at the time, we had to suffer for the internet.
I was excited when I bought a few heavy books of coding for web development, only to discover how boring it actually is! Also, lots of times I'd get errors mainly because the books were too old and contained old information. None of the knowledge in the book is applied to our new world technology. My biggest life lesson so far is to never get frustrated. This is now a rule for me. Never get frustrated. This rule has helped me so much in my life. I always remember to stay focused on searching, practicing, and learning. Slowly but surely I have understood these things.
I have learned a lot of things such as web development, UI/UX design, Graphics Design, Video editing, a little bit of SEO, Data Entry, and so on. I am especially good at Web development and UI/UX design. My strongest skills are WordPress, Adobe XD, and Figma.
By the time you're reading this, I have completed hundreds of projects for my clients. I have worked with US, UK, Canada, Spanish, Germany, Australian companies, and clients.
<2013
7th March
Was in the Blackhole
2013
7th March
Purchased my first PC
2016
August
Got First Project
2019
February
Start Working with Running Digital As Web Developer
2019
21 August
Completed 100 Projects
2020
April
Joined Unimo as Web Developer
Know More About Zaman
Have a look at my expertise area. I have touched on multiple skills. It's true I am not a super expert in all departments. But whenever I get time I am trying to improve my skills to reach the next level.
Web Development

95%

95%

UI/UX Design

80%

80%

Search Engine Optimization

70%

70%

Photo Editing

80%

80%

Copywriting

50%

50%